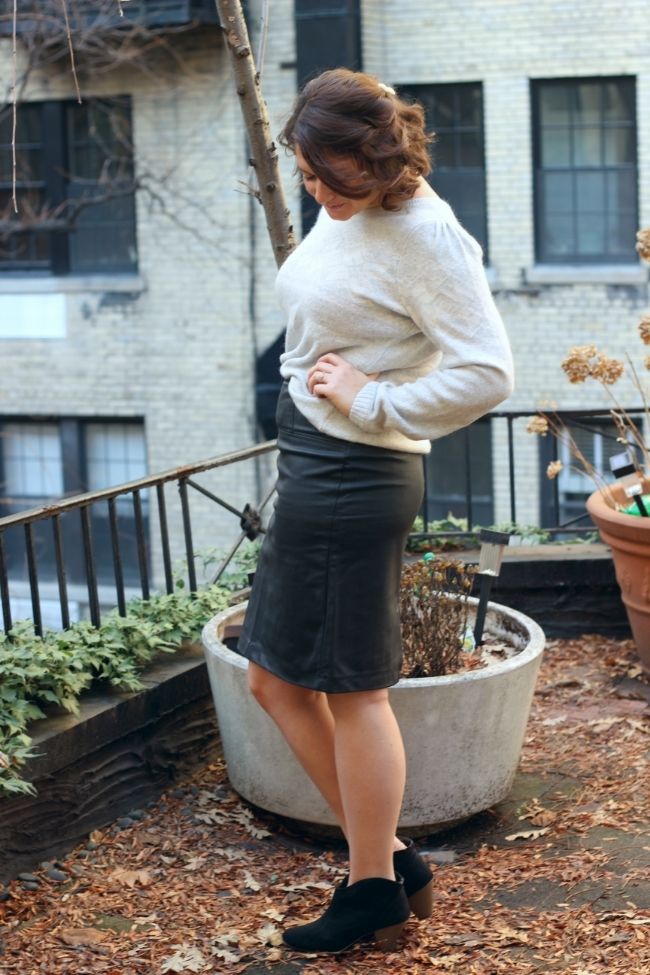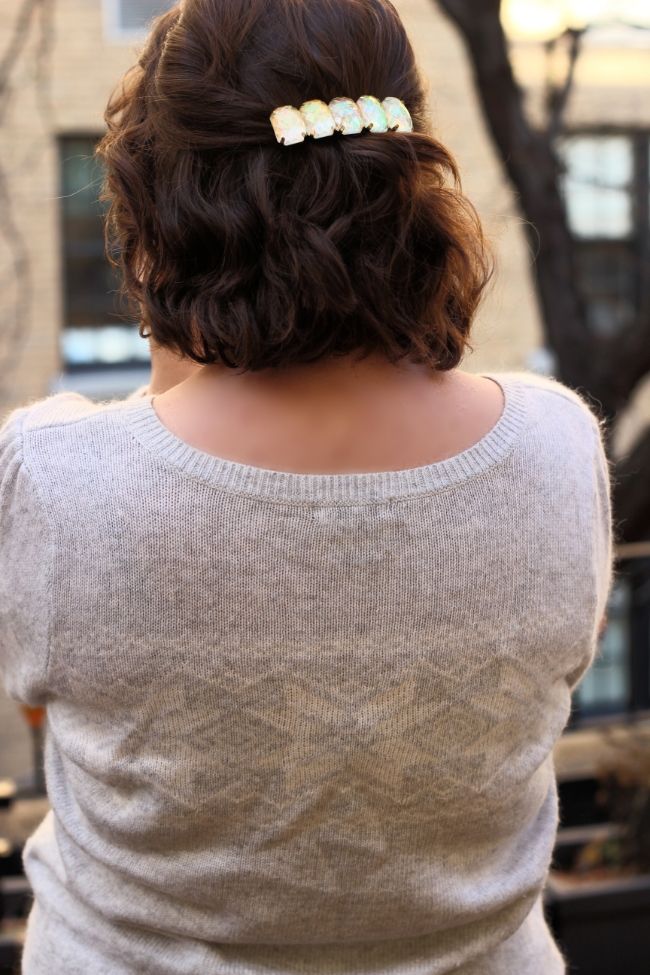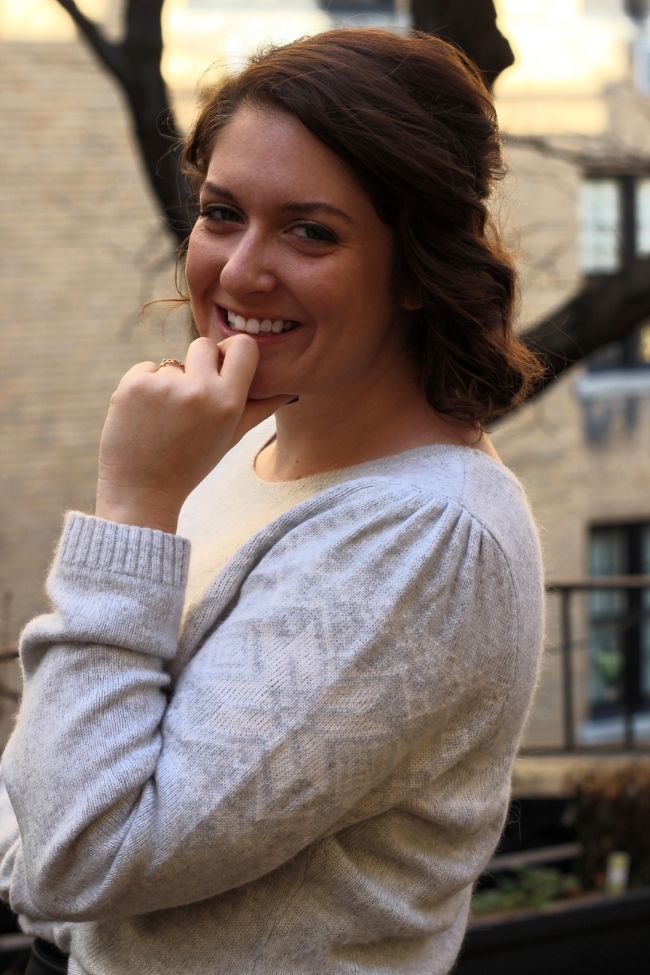 So, it's been a while since I've posted because honestly, I've been hibernating. These pics were taken on my apartment terrace before the freaking winter blast took over where snow and ridiculous temps have been knocking NYC for weeks. There was a beautiful weekend day when it was still lovely enough to spend time outside without hating your life (I can't wait to experience that again this weekend...yay 50 degrees!).
I've had this leather skirt for a while now and I wanted to play down the edginess and make it a little more casual with one of my favorite comfy winter sweaters. Not gonna lie, I'm loving the leather trends at the moment and hope they stay for a while. Makes me feel kinda awesome.
Any leather fans out there?